Meet the Team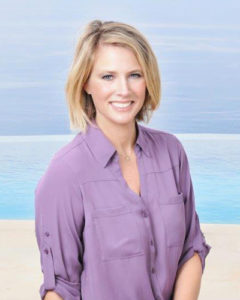 Shannon Hoye – Marketing Director
Shannon grew up in the South Bay with a mom and dad who were both Realtors. You could say she was born into the business, which is why it was natural for her to get her Real Estate license after she graduated from Cal Poly, San Luis Obispo. She spent many years selling real estate in the South Bay before hosting HGTV's Designed to Sell and Secrets That Sell for several seasons. She then had a baby and decided that a more behind-the scenes approach would suit her role as a mom. She joined Cari and Britt's team to handle all things related to marketing and promotion. Shannon lives on the Palos Verdes Peninsula with her locally-grown husband and baseball-crazy son. Her favorite reasons for living in the South Bay are the families in her neighborhood, the old eucalyptus trees that line her street and the kids that roam in a pack and come home just before dark.
---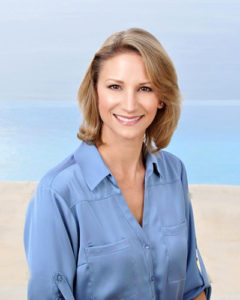 Laura Aranda – Sales Associate
Raised in the South Bay, Laura brings valuable local market expertise to her clients. With her personable style and big-picture grasp of the ever-changing real estate marketplace, she is a committed advocate for her client's interests. She has negotiated on behalf of everyone from seasoned real estate investors to first-time home buyers. Fiercely dedicated and determined, Laura is an astute listener who provides her clients with the knowledge and resources they need to make informed decisions and get the results they want. Many clients turn into long-time friends and Laura cares for those relationships deeply. Those relationships, several years of real estate experience and success, combined with the extensive resources of Cari and Britt Properties, have earned Laura respect among her colleagues as well as her clients. Laura is a valuable asset to Cari and Britt Properties and a force in the world of South Bay real estate.
---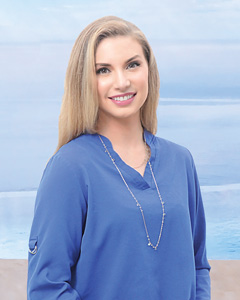 Emily Wheeler – Sales Associate
Born in Los Angeles and a resident of the South Bay for almost 15 years, Emily brings poise, professionalism, and a natural aptitude for negotiation, to serve her clients through the purchase or sale of their home. Emily believes that family comes first, and that a happy client is the number one priority. She got into Real Estate to make a difference in people's lives. Negotiating for her clients, making sure they have as little stress as possible, bringing about a happy and satisfactory result, is what makes Emily's career in Real Estate so fulfilling. Emily is passionate about living in the South Bay, and resides in the Riviera Village area of South Redondo Beach. Some of her favorite things to do in the South Bay are horseback riding on the Palos Verdes Penninsula, walking with her dog on the Esplanade, and having a picnic on the beach with her family.
---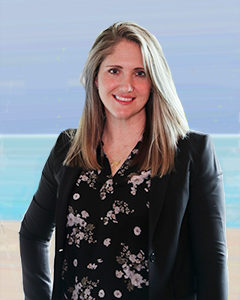 Melanie Archer – General Counsel
Melanie is a real estate attorney with experience in real estate transactions, escrows, and dispute resolution. She received her B.A. in English and Political Science from USC and her J.D. from UCLA School of Law. She began her career as an attorney with Cox, Castle & Nicholson before joining Spierer, Woodward, Corbalis & Goldberg in Redondo Beach. Melanie is a great asset to our team and yet another resource to help us and our clients move seamlessly through our transactions.
---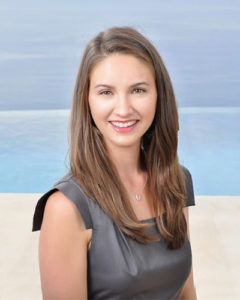 Erin Blakeslee – Transaction Coordinator
Formerly the office administrator for the Santa Monica Montana Coldwell Banker office and the Palos Verdes Coldwell Banker office, Erin Blakeslee has had the intense experience of working with many top producers in real estate and has handled hundreds of transactions since beginning in real estate in 2011. A native of Southern California, Erin attended Marymount High School in Los Angeles, University of Oregon in Eugene, enjoys the outdoors, especially horseback riding, and is a dedicated mom to daughter Charlotte and wife to husband Raymond.
---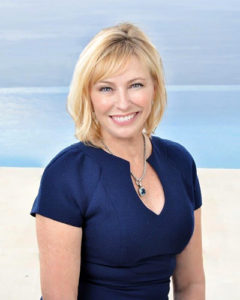 Linda Proano – Interior Designer/Staging Expert
After graduating with a Minor in Art, Linda remodeled and designed several of her own residences and loved the process of transforming living spaces. Word quickly spread about her talent and her design business was born. After a client needed to make her home look better for the real estate market, Linda started an off-shoot of her design business to address the needs of people who need to maximize the appearance of their home while it's on the market. She loves the challenge of looking at a home, figuring out how to bring out its best assets, all while under a time crunch to deliver a market-ready product that frequently facilitates multiple offers. Linda has a magician's touch and sellers rave about her results. When she was younger, Linda wanted to tap-dance in the USO show during the war, but her mom told her she was born at the wrong time. Never one to give up, tap-dancing remains at the top of Linda's list of hobbies.
---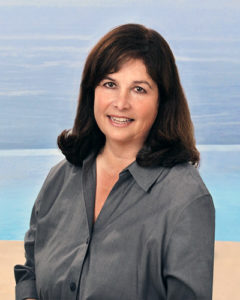 Emily Cristiano – Photographer
Emily Cristiano has a degree in commercial photography from the Art Center College of Design. She specializes in architectural photography-the luxury home division and has been a leading provider in the Palos Verdes & South Bay area since 2010. Her dynamic and high quality photographs have been featured on the cover of several magazines.
---